Unique San Francisco Experience: Art & The Ocean
When our Marin Hotels guests pop into San Francisco, they want to discover something new, they want it to be fun, memorable, fairly easy, and worthwhile. A few weeks ago, we posted our take on Five Best Things To Do in San Francisco. Let's have a closer look at each of those destinations! First up: Three Fish Studios with a side of Ocean Beach.
First the practicalities. Set your GPS to 4541 Irving Street San Francisco, CA. Park anywhere between 3 Fish and the Ocean Beach, which you'll see a a few blocks from the Studio. Note: Three Fish Studios is open every day from 10am to 6pm.
Our recommendation is: head to the beach first. You'll walk a few blocks down Irving street, where you'll cross over the street to a path over a dune which is conveniently located for a reveal of the Pacific Ocean on the Western edge of San Francisco. It never gets old, this reveal. Take it from us — these photos are from last weekend when we did this very walk. For the 200th time.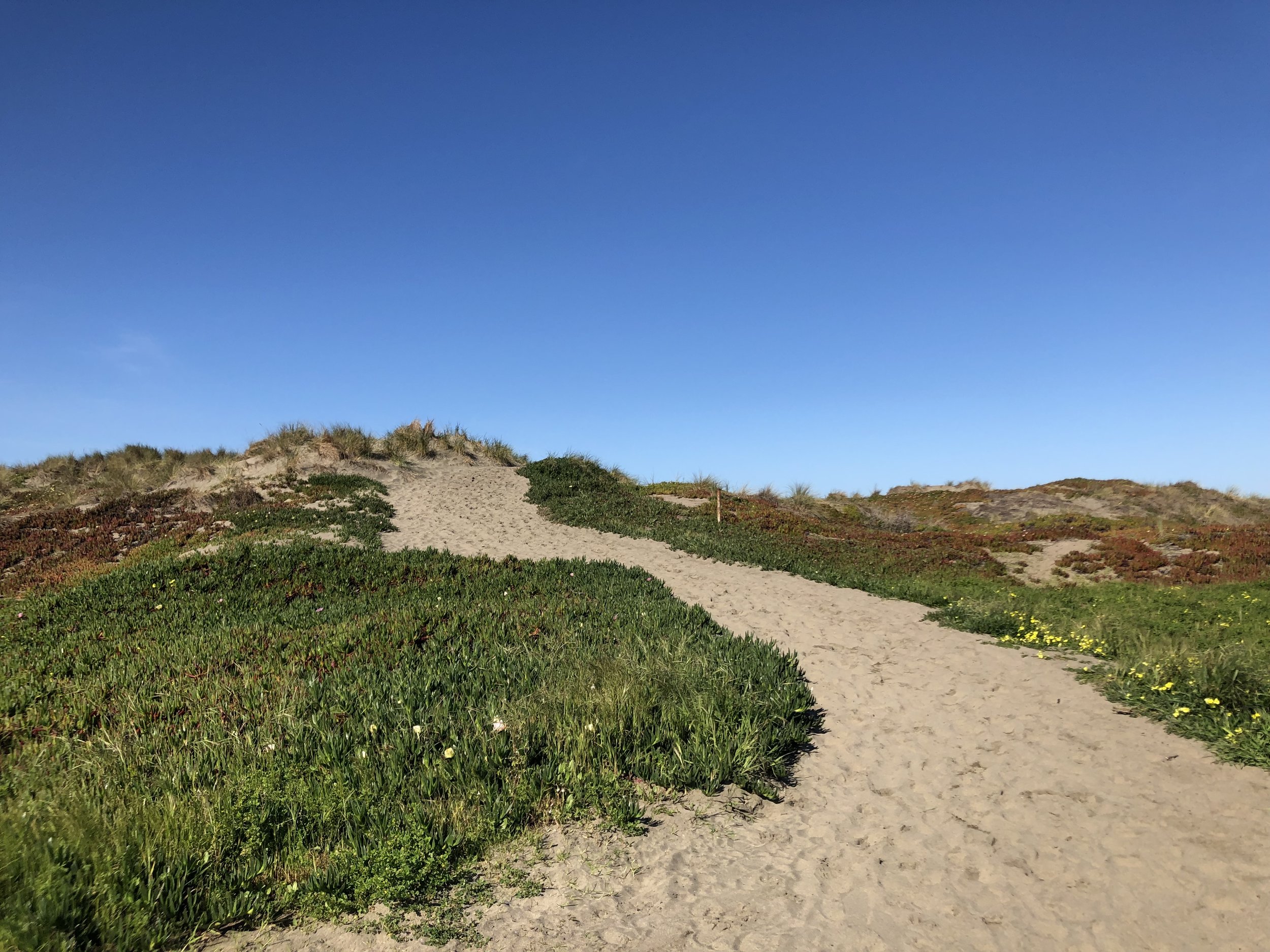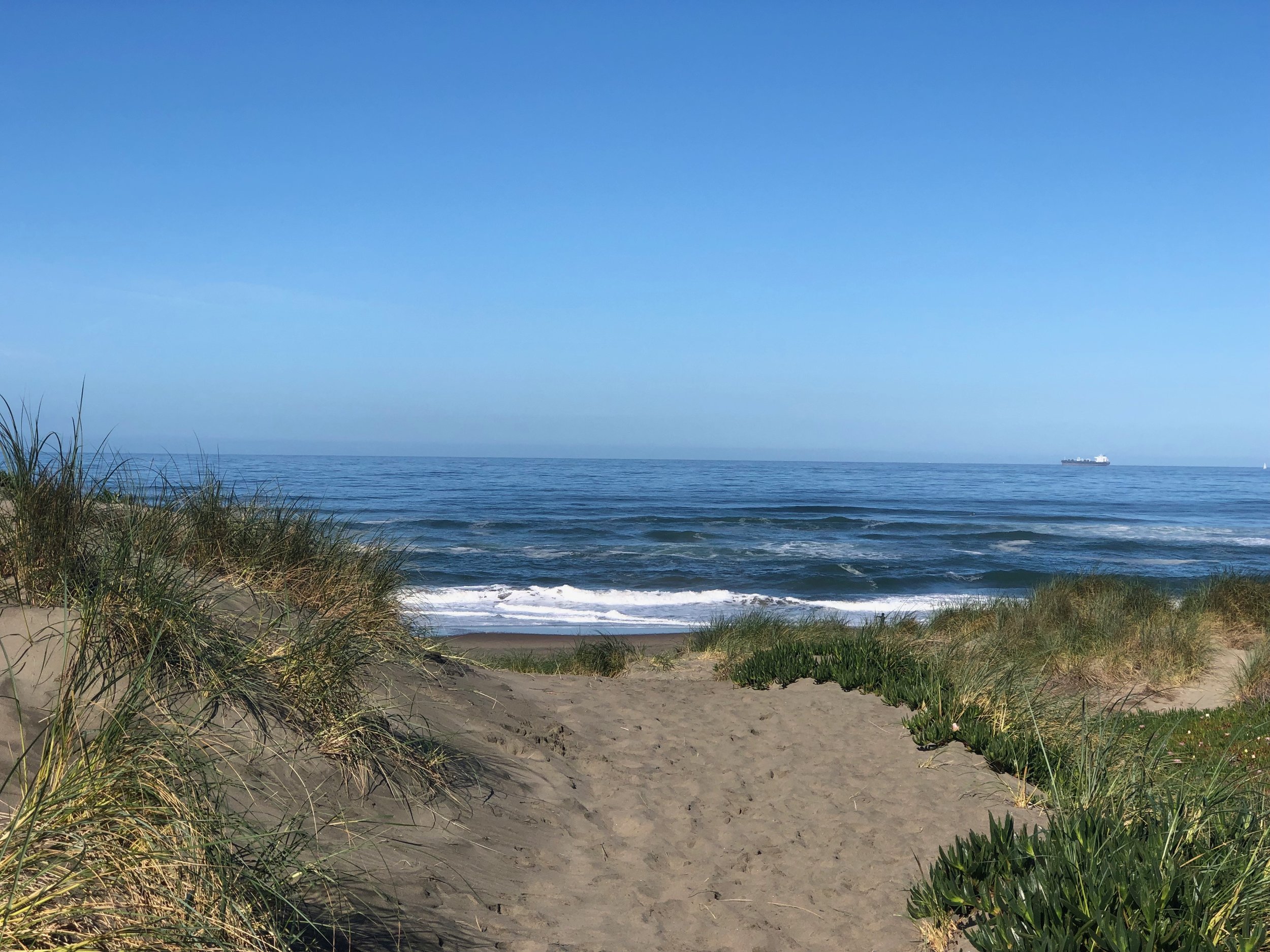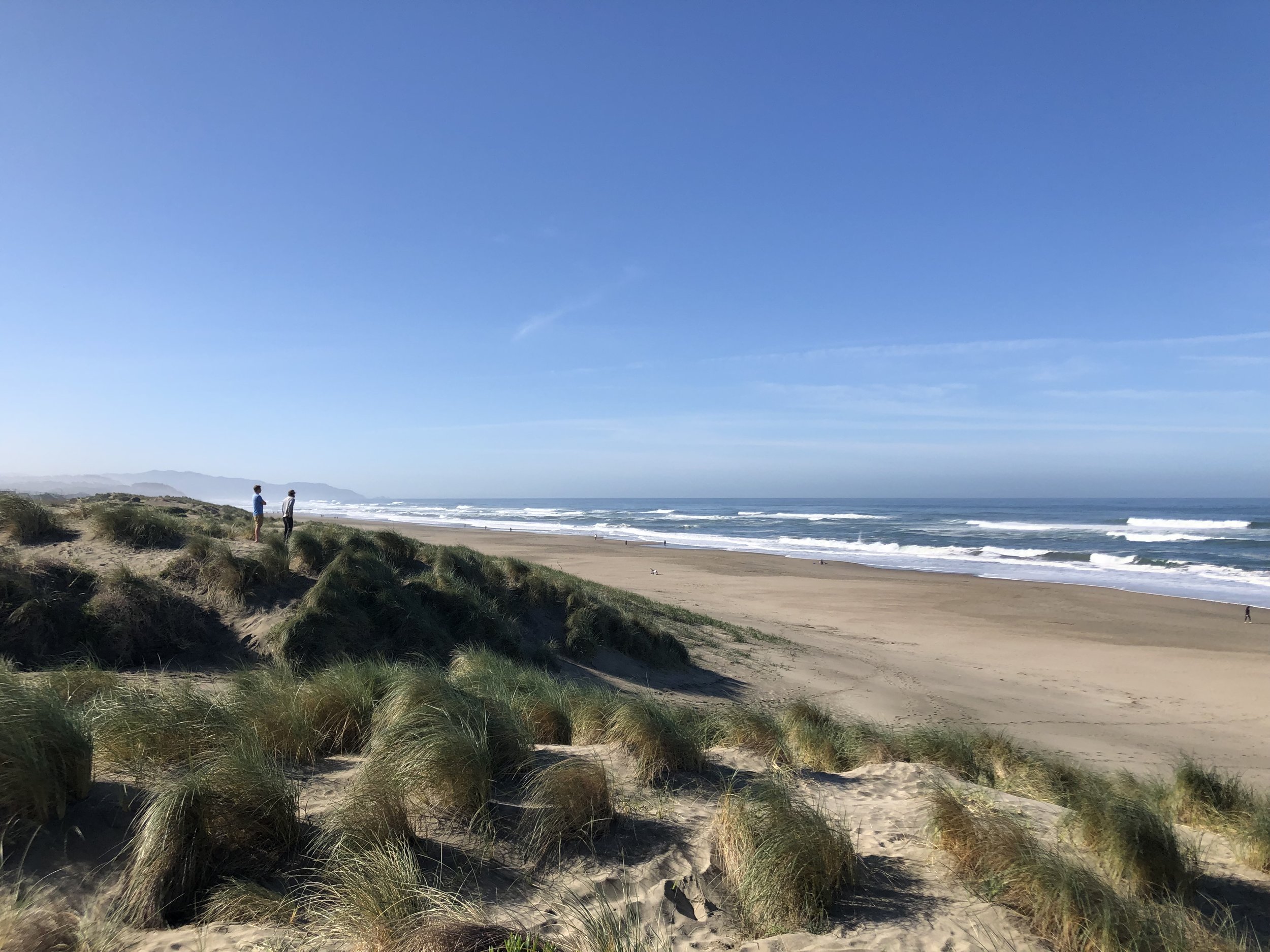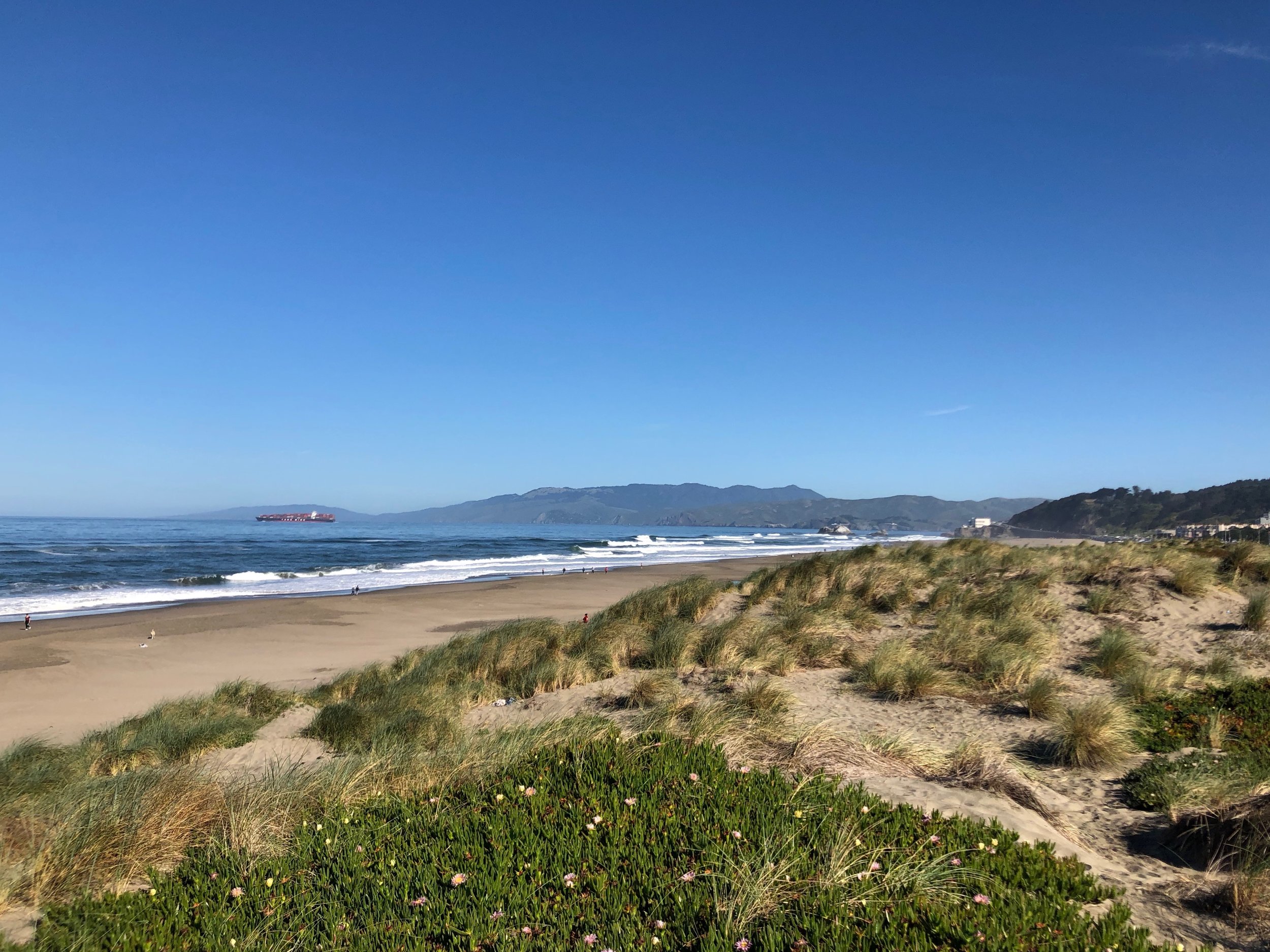 Do your thing here. Walk the 3.5 mile stretch of Ocean Beach (please don't wade or turn your back on the Ocean!), walk down to The Cliff House or the Camera Obscura. If you're up for a longer walk, explore the Sutro Baths. Or just enjoy the view.
Now you're ready for art at 3 Fish Studios. The artists who founded 3 Fish Studios — Annie Galvin and Eric Rewitzer — are two of the most delightful people in San Francisco. So talented, so friendly, so hospitable. You'll feel all that within seconds of walking in to the studio.
Take your time looking around at all of the art — you'll find everything from postcards and small prints to huge framed works. Perfect souvenirs that slip right into your suitcase (plus, they ship).
Most works are inspired by San Francisco, the Bay Area, and all of California. The photo at the top of this post is one in a huge series of work created by Annie, an enchanting take on the ubiquitous 49-Mile Scenic Drive signs you'll see around San Francisco.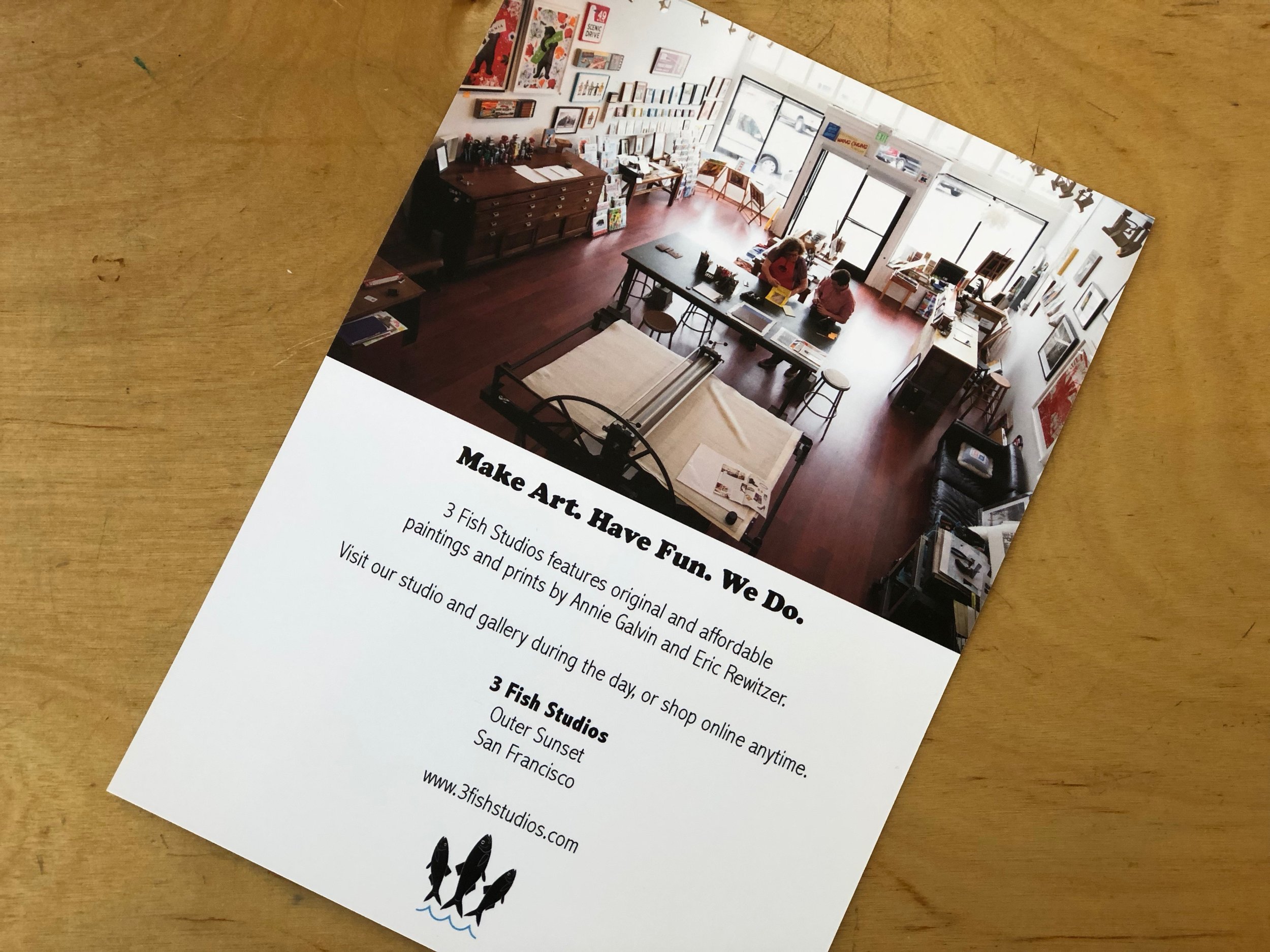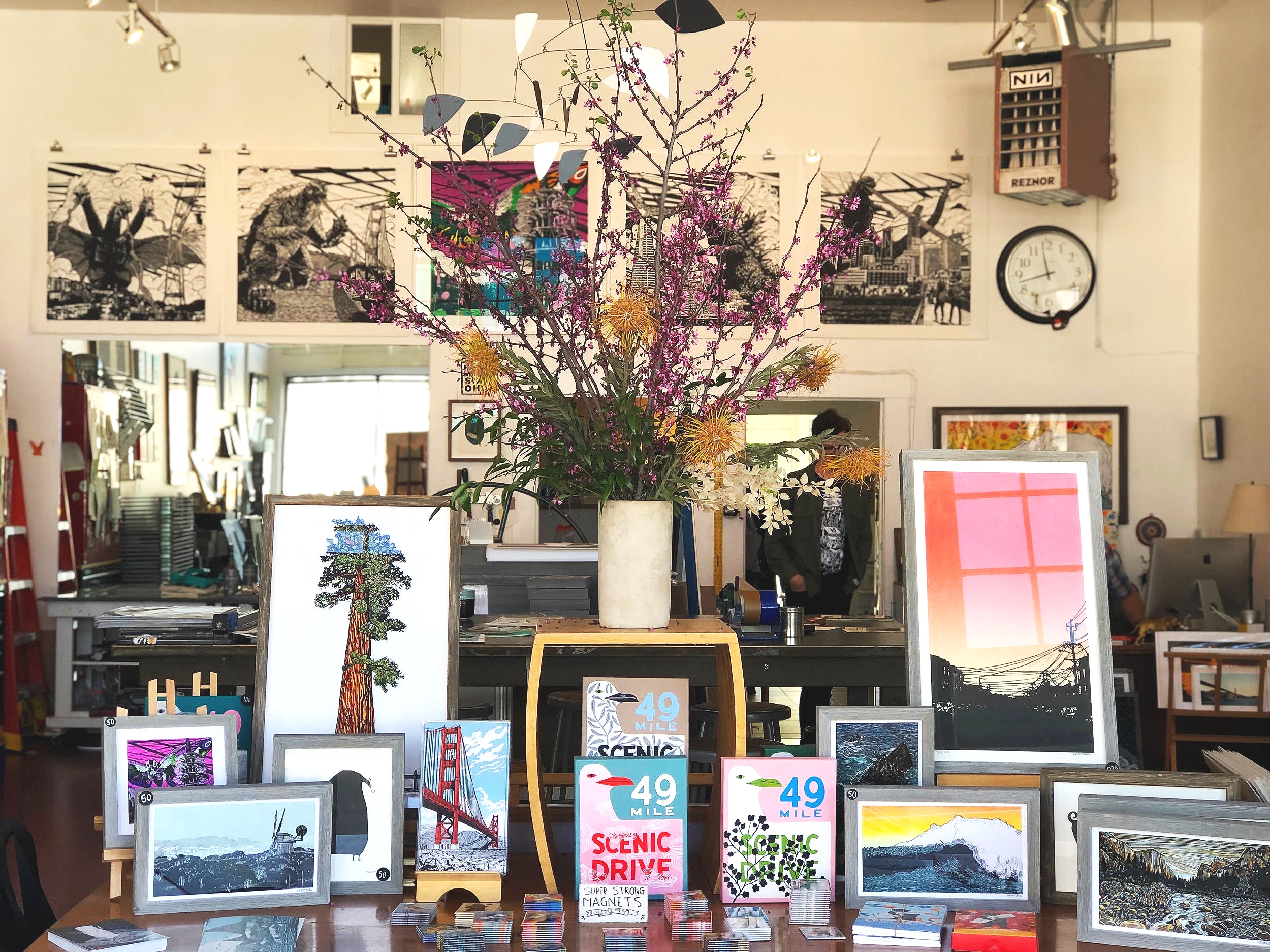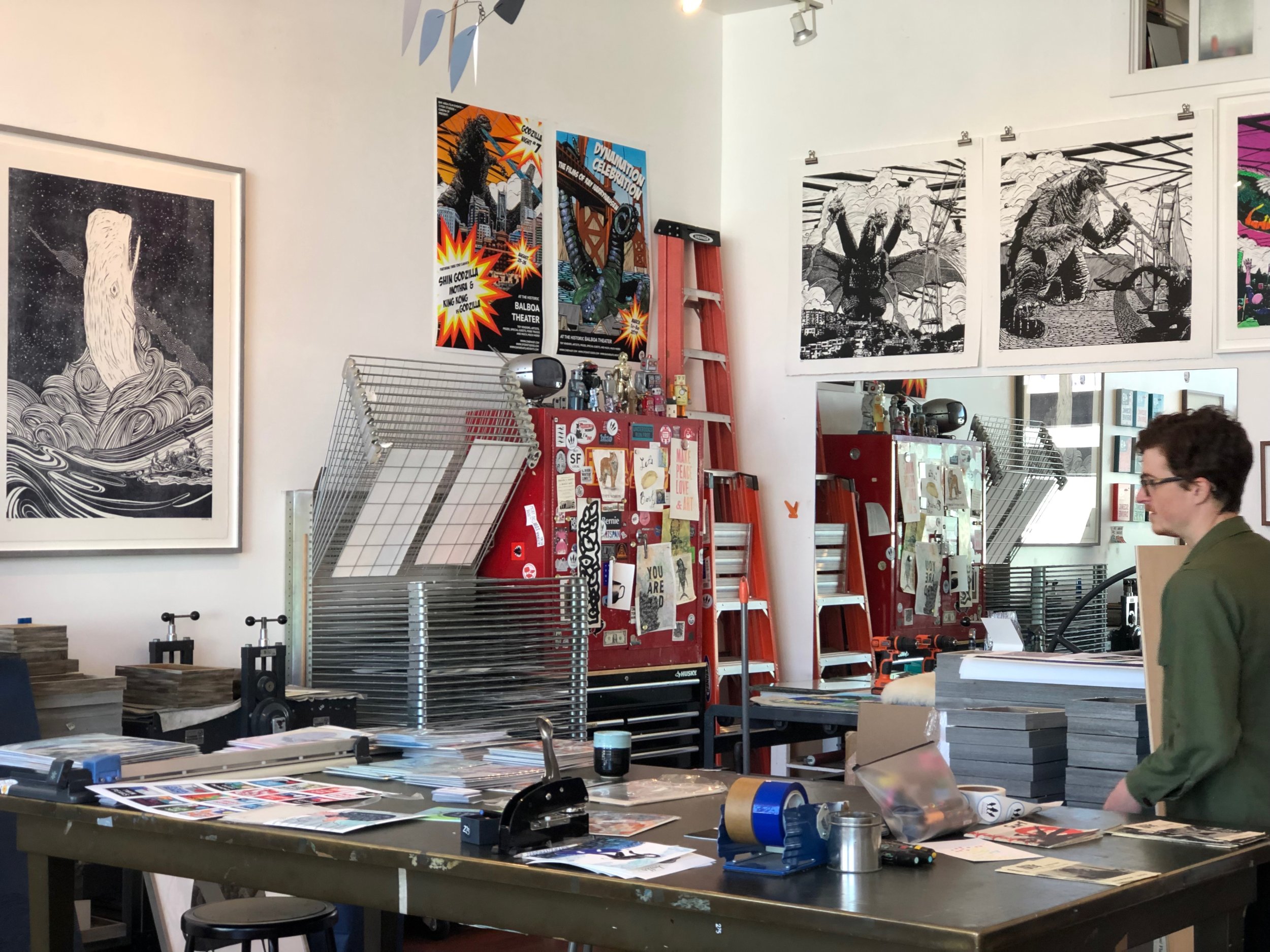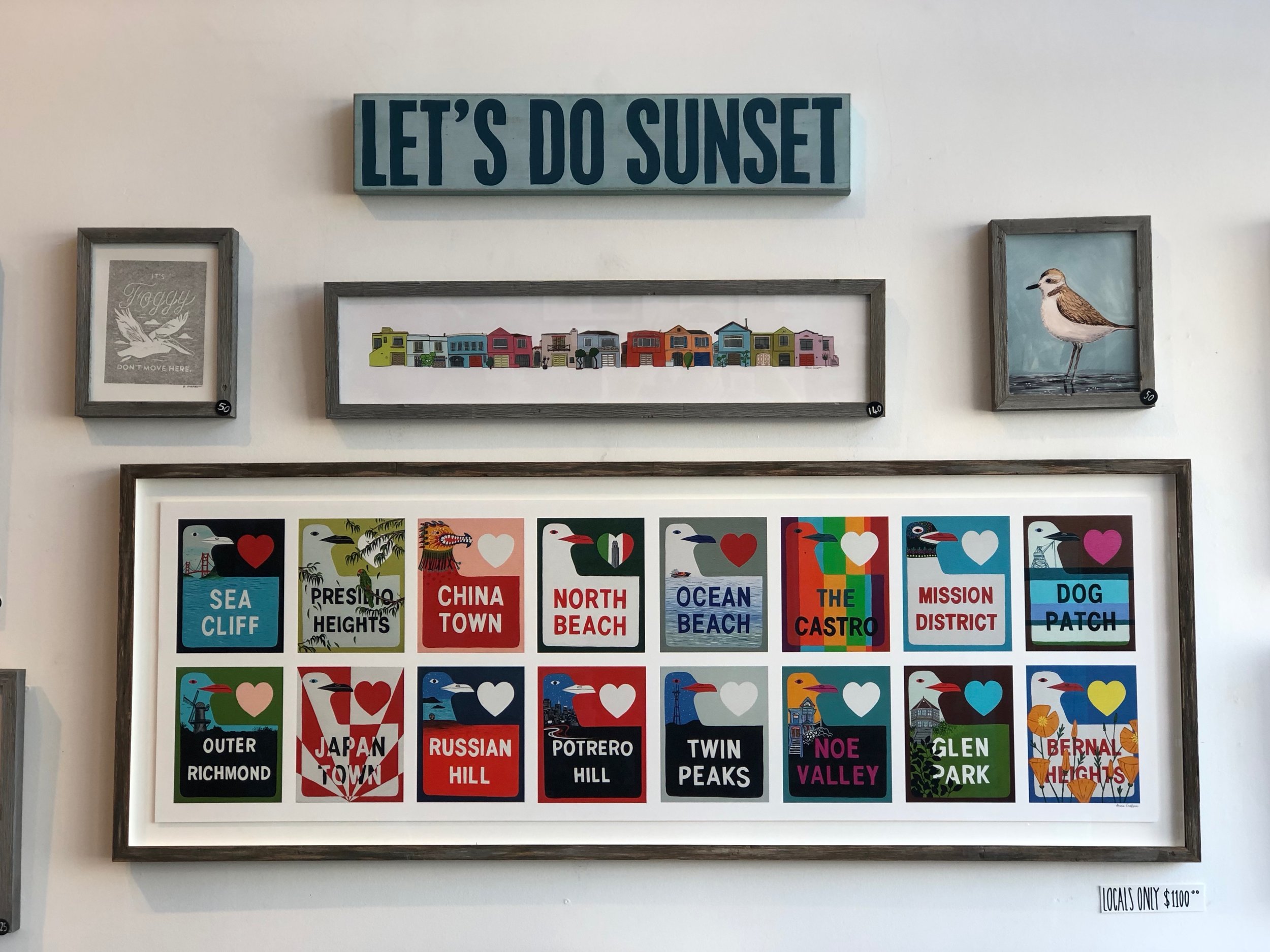 Be sure to check out the backyard too! On a sunny day you may want to have a seat and enjoy the atmosphere.
If Art & The Ocean has worked up an appetite, just across the street is Hook Fish Co., a super casual counter serve seafood spot (also named one of the best places for seafood in San Francisco). On sunny weekend days, the lines are long around lunchtime so plan accordingly.
Oh, we wanted to remind you that we are not commercially affiliated with any of the companies, people, or places we mention on our blog. We don't receive commissions or any sort of compensation. We mention them simply because we believe they have something special to offer you, our guests!
See you out there!